Medizintechnik-Unternehmen mit weltweiter Marktführerschaft vertrauen uns seit über 30 Jahren die Herstellung ihrer Baugruppen & Systeme an.
Are you looking for a reliable and independent system supplier for the manufacture of your complex electromechanical assemblies and systems?

Contact us and learn more about our competencies and supply chain.

About us
Our Getronic Engineering AG is a Swiss premium supplier of electromechanical assemblies and systems for manufacturers and OEM's in medical technology.
With over thirty years of customer-specific experience, our second-generation family business specializes in the design, assembly and testing of large-area X-ray image sensors for complex image acquisition systems in medium series sizes.
Our core competencies include in particular ACF heat-seal bonding and the testing of highly sensitive microelectronics.
« We focus on stability & collaboration for sustainable success »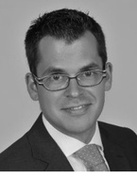 Lian Giger,
CTO & Sales
Together with our customers, we focus on collaboration and close partnership based on reliability and transparency. In this way, we have successfully laid the foundations for our consistent quality and excellent service for over thirty years.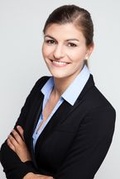 Flavia Giger,
CAO & Procurement
We do our utmost to support our partners on their way to sustainable success. Thanks to our experienced team and a modern infrastructure, we are able to react quickly to specific and new service & security requirements.